Elon Musk's words always cause discussion. The last statement concerns Apple after meeting with Tim Cook.
in fact, over the last few days, Tesla's number one has highlighted how Apple has completely restored advertising on Twitter.
Last November, Musk threatened to remove the IOS Twitter app from the Apple app store, claiming that Apple stopped advertising on Twitter.
Musk Meets Cook
After meeting with Tim Cook, Musk said "We resolved the misunderstanding about Twitter potentially being removed from the App Store."
Musk has consequently communicated what could be a sort of trend reversal compared to Apple, news that also interests many investors. he also admitted that the company was the most important advertiser on Twitter.
Statements that Musk released during live audio on Twitter Spaces in the company of his followers, but did not release any other details.
What Will Amazon Do?
Well, after Forbes decided to contact Apple for further clarification on the matter, the giant did not want to delve into the matter. In a nutshell, the problem has not been directly addressed: will Apple confirm the withdrawal from Twitter or not? The fact is that, following Elon Musk's announcement, a portal that deals with news related to the technological environment, Platformer, underlined how Amazon could also resume advertising on Twitter in no time at all.
According to what has been reported by the experts, Amazon's forecasts are to invest something like a hundred million a year in advertising. Consequently, to return to Twitter he is waiting for the famous social network to complete a series of changes related to security, according to anonymous rumors that have spread over the last few days.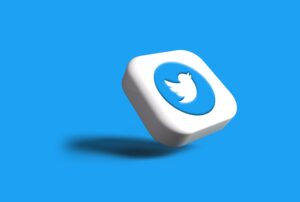 The Return of Ads As a Godsend For Twitter
Indeed, the great return on investment on Twitter ads by two giants such as Apple and Amazon could actually be seen as a partial panacea at the complicated moment that the famous social network is experiencing.
In fact, in recent times, there have been many advertisers who have greeted Twitter, expressing strong perplexities and concerns regarding the most delicate issue concerning security, i.e. the content moderation activity.
Once Elon Musk completed the acquisition of Twitter, he tried to take action, very quickly indeed, to ensure the restoration of rather controversial accounts, which had previously been banned, with the platform which, for these reasons, has recorded a staggering increase in comments regarding hate and violence.
One figure above all, obviously economic, makes it perfectly clear how Twitter should retrace its steps. Indeed, like Elon Musk he should review his strategy from when he took over Twitter forward.
In other words, the New York Times revealed how in the seven days that preceded the opening match of the World Cup which is taking place in Qatar, which normally represents an extremely important event for the famous social network, as well as for its advertisers, the company's advertising revenue was 80% lower than expected.
The Missing Piece
For now, there is no certainty with reference to the choices of the two giants Amazon and Apple. And even if they actually resume their advertisements on Twitter, there is no evidence to suggest that this change of course can help the social network to face the crisis it is experiencing.
In fact, the fact that it also lost so many other major brands – Balenciaga, General Motors, Ford, Pfizer, General Mills, and United Airlines just to name a few – was a huge blow to the platform.
Among other things, both the Wall Street Journal and Platformer have reported how Twitter, in recent days, has tried to guarantee incredible discounts to advertisers with the intention of making their return to the platform.