Mobile phones, computers, and the Internet have become indispensable elements in our lives, as they are tools that allow us to be connected and communicated with people and loved ones around the world and at any time. But given the great need, multiple operators arise that seek to satisfy the needs of the public to acquire their services.
With so many operators in the market, offering different and confusing solutions in communication plans, choosing a plan that suits your needs becomes quite a complicated task. To do this, Ysi has created the figure of the telecommunications personal shopper, which helps you choose, among more than 90 operators, the best telephony, Internet, and TV plan that suits your profile and needs.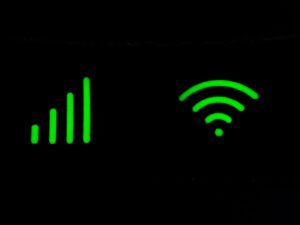 Why is Ysi the best option to find your ideal rate?
Ysi is a company that, thanks to the power of its powerful algorithm, can help you find in just a few minutes the best option in telephony, Internet, and TV, adapted to your needs and among more than 90 operators in the market. The purpose of Ysi is to advise you on the best service and that you pay only what is fair.
You could receive a recommendation on Ysi from operators such as Virgin Telco, Lowi, Vodafone, or Digi, which are better known, but also from others with a more local character that may be interesting to you. In addition, you will be able to select the services you need without having to create an account, choose the offer that best suits you completely free of charge and also, can activate alarms that notify you if your rate improves or if an alternative arises that might interest you.
Within the offers
Within the offers, you can choose packages that include different services such as mobile telephony, fiber or ADSL, television, fixed telephony, or portable Wi-fi .
It is important to mention that the results that Ysi offers on the best offers according to your needs are totally independent of the operators and with the sole interest of offering you what really suits you. The protagonist of this service is always the customer and their telecommunications needs.
So, now you know, if you are looking for the perfect phone plan for your new home and you are still not sure what you need, first of all, choose the essential services you need to enjoy them to the fullest, such as those moments of relaxation with the family watching television.
After being clear about this, go to your personal telecommunications shopper, of course, Ysi, and wait just a few minutes to get the ideal offer for you and yours.