A company's reputation is extremely important as it affects who they attract as employees, while also impacting whether the consumer perceives the business as providing enough value to charge premium rates.
Harvard goes on to report that a majority of businesses today do a poor job of reputation management, focusing too heavily on issues only after they arise. This makes them reactive versus proactive, increasing their risk that one bad headline can be the beginning of the end.
If you don't want to be one of them, you can start by engaging in online reputation management. What is this then?
What is Online Reputation Management? 
Business.com explains that online reputation management, which is often shortened to ORM, is defined as "the practice of crafting strategies that shape or influence the public perception of an organization, individual or other entity on the Internet." 
Put simply, ORM refers to the process of managing your company's reputation online in an effort to proactively impact what others think about your company or brand. The goal of this practice is to highlight your positives while doing damage control should any negatives come to the surface.
Types of ORM  
Because the internet is a huge place, there are many places where your company should be managing its reputation online. Among the most important are:
Social Media Platforms  
Statista reports that the number of active social media users is currently somewhere around 4.26 billion people worldwide. Additionally, this is expected to increase to 3.2 billion by the year 2021.
While many of these platforms—such as Facebook, Twitter, and Instagram—have traditionally been great for keeping in touch with family and friends, they've also become hotbeds for consumers intent on sharing their opinions about the businesses they interact with. 
Online Review Sites 
Another type of internet-based platform that companies need to be concerned about with regard to their reputation is online review sites. Two of the most well-known are Google and Yelp, though there are several others (such as Amazon, TripAdvisor, Angie's List, and more). 
Many of the social media platforms today are now offering a company's consumers a review option as well. Knowing what others are saying about you tells you what you're doing right, but it also lets you know where you need to improve.
Search Engine Results  
When someone searches for your products and services, where do you appear in their list of results? On the first page, or much further down, decreasing the likelihood that they'll click long enough to realize you exist?
Elite Strategies shares that a business's SERP (search engine results page) results and ORM go hand in hand. That's why the term "SERP Sculpting" now exists, which refers to modifying your online sites so you rank better for keywords related to your brand.
Spambots  
If you've never heard of these, spambots are "a computer application designed to send spam emails automatically in large quantities." Put simply, this online software was created by hackers to collect your email lists, a move that can quickly damage your reputation if those doing business with you don't feel that you're adequately securing their private information.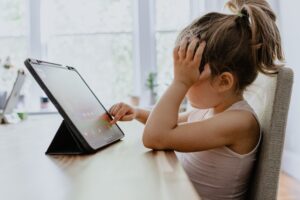 Why ORM is Important  
All of this is important because consumers often make buying decisions based on a company's online reputation. A good example of this is the power of online reviews.
For instance, one BrightLocal survey found that 84 percent of consumers trust what they read in an online review of a company or brand as much as they trust recommendations received from family members and friends.
Additionally, when a business has positive reviews, 74 percent of survey respondents said this raised their trust in the company being reviewed. Alternatively, if negative reviews existed, 60 percent developed concerns about the business's quality.
These types of factors can impact customer acquisition and retention. Plus, paying attention to what information exists online about your company provides a number of benefits.
Benefits of Managing Your Reputation Online  
One of the main benefits of properly managing your online reputation is that it creates a higher level of trust between you and your consumers. Anyone can say that they are the best at something, but when others confirm this, this statement goes from being opinion to fact. 
Online reputation management can also potentially increase your bottom line. As mentioned previously, another benefit of having a positive reputation online is that it increases your appeal among higher-quality job applicants. 
What Good ORM Looks Like  
To see great ORM in action, this prank from a few years back, reported how two Domino's Pizza employees filmed a prank involving stuffing food items up their noses and putting mucus on some of the food products that were implied to be delivered and posted it on YouTube. Of course, the social media community became outraged.
Domino's responded by firing the two employees and pressing felony charges. But it also made a statement about how it felt "blindsided by two idiots with a video camera and awful idea," indicating that it was planning to sue the couple civilly as well. This showed that the company was just as disgusted as the rest of the world and helped protect its positive reputation.